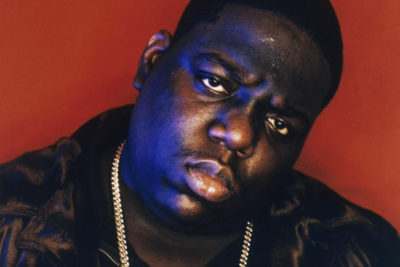 As the world sits tight for the new Tupac Shakur biopic to drop, there's considerably more uplifting news on the Hip Hop film front.
Tupac's rival The Notorious B.I.G. will get his very own documentary. Submarine Entertainment and ByStorm Film made the declaration on Monday at the Berlin Film Festival, as indicated by Variety.
The motion picture is likely titled "Notorious B.I.G.: One More Chance" and will particularly concentrate on the legacy of Biggie's music around the globe.
The film has the gift of Biggie's mom, Voletta Wallace, who is teaming up with the Malloy brothers in its production. The Malloys have a long history in music video production and have been behind visuals not limited to for Avril Levine, N*E*R*D, The Black Eyed Peas and Foo Fighters.
"It brings so much joy to my heart that my son Christopher's music has had such an effect on the music group and his stories have emphatically motivated such a large number of young fellows and ladies throughout the years, and as yet impacting the adolescent everywhere throughout the world today," Voletta.
The release date is not yet known.