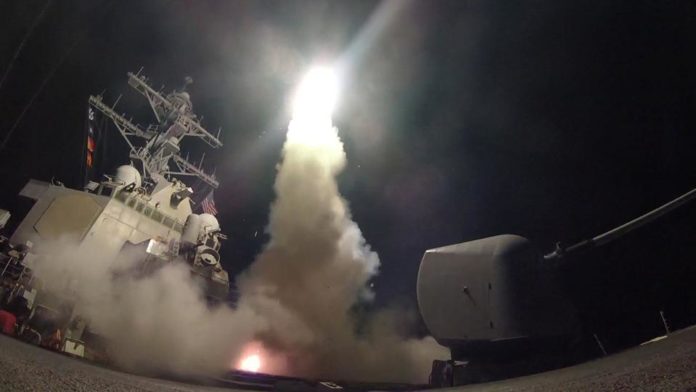 The U.S. military fired a torrent of rockets into Syria early Friday morning in retaliation for the chemical weapons allegidely fired by President Bashar al-Assad's forces that killed around 100 citizens including children.
This is the first major U.S attack on Syrian forces.
Around 4.40 AM U.S local time, the U.S. Navy destroyers USS Ross and USS Porter launched the 59 Tomahawk cruise rockets on the eastern Mediterranean sea where the rocket launch went on for three to four minutes, according to the U.S. officials.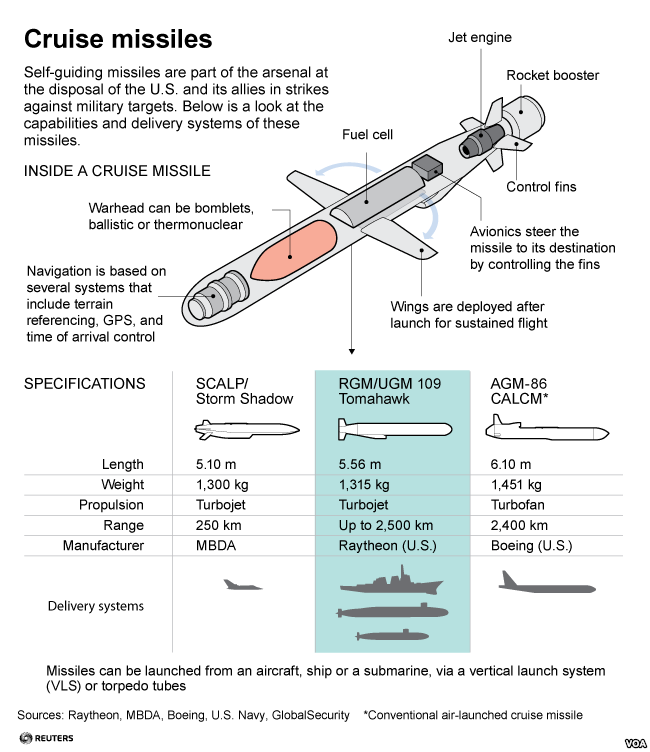 The Syrian President Bashar al-Assad described the strikes in an announcement Friday as irresponsible and reckless. He added that, the attack is silly and confirms US way of bullying other countries. However, the Syrian Coalition based in Turkey, supports the U.S. assault, saying it puts a conclusion to a period of "impunity" and said the military activity ought to proceed.
Russia, close ally of Syria has condemned the U.S. military activity, calling it "animosity against a sovereign state," and said it was suspending a memorandum of comprehension with the U.S. for flight security over Syria.
Syria ally Iran has also condemned the U.S. military action.
Russian President Vladimir Putin also condemned the U.S and sees the attack as a violation of international law and will damage the U.S.- Russia relationship.
Tillerson who is scheduled to travel to Russia next week said "I would tell you that the response from our allies, as well as the region and the Middle East has been overwhelmingly supportive of the action we taken,".
President Trump addressed the nation.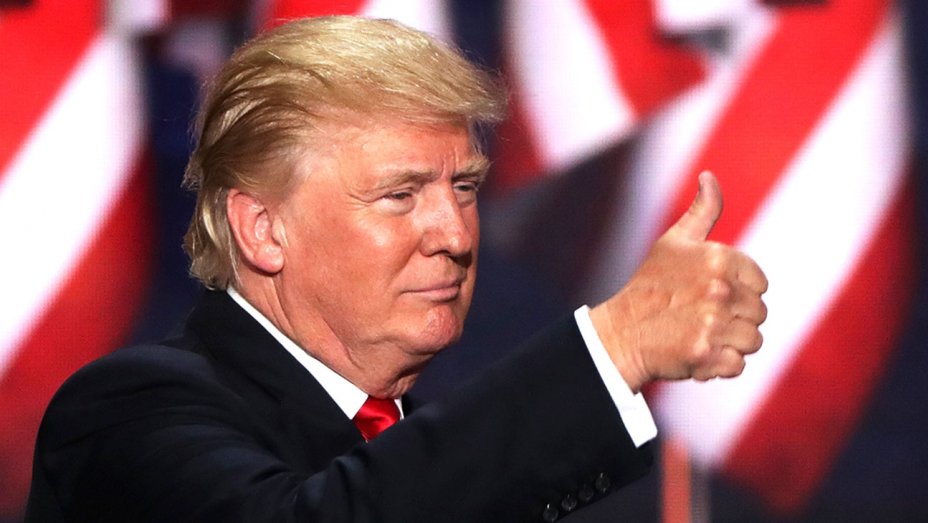 "On Tuesday Syrian President Bashar al-Assad propelled a frightful substance assault on pure regular citizens utilizing a dangerous nerve operator. … Today I requested a focused on military strike on the runway in Syria from where the substance assault was propelled," U.S. President Donald Trump addressed the nation on Thursday evening. He added "It is in this vital national security interest of the Untied States to prevent and deter the spread and use of deadly chemical weapons."
Trump called on all the U.S citizens to join "in looking for a conclusion to Syrian bloodshed and slaughter."
U.S ALLIES
U.S allies – Germany, France, Israel, Saudi Arabia and Turkey, alongside a few others – voiced support for the early-morning strike.