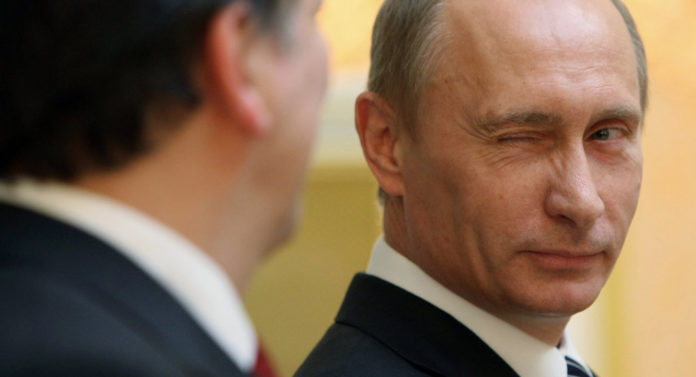 Russian efforts to interfere in this year's U.S. elections are advancing in a way so as to avoid being caught
In the year 2016 when Russia meddled, most of the misinformation campaigns went through St. Petersburg. Now, however, they are changing course and operating in areas far from being linked to them.
According to reports from CNN and Graphika, in collaboration with Facebook and professors at Clemson University, the new Russian disinformation campaign targeting Americans on social media operated through satellite outfits in Ghana and Nigeria. According to the report, hundreds of accounts run by Ghanaian trolls made posts that aimed at creating division among U.S. citizens.
The Ghanaian fraudsters, mostly youths in their 20s, were instructed to time the posts for optimal U.S. hours. Most of their posts, like the operations in 2016, concentrated on causing division among the races, as well as LGTBQ issues and police brutality. The trolls communicated via Telegram, which according to the CNN, is not a frequently used app in Ghana. One of the Ghanaian trolls, @africamustwake, linked to a story from a left-wing conspiracy website and posted on Facebook: "America's descent into a fascist police state continues." In another instance, @africamustwake tweeted: "YOU POLICE BEEN KILLING BLACKS SINCE YA RAGGEDY MOMMAS GAVE BIRTH TO U. HAPPY MLK DAY TO U HYPOCRITES."
In a statement, Facebook said that its "subsequent assessment benefited from our collaboration with a team of journalists at CNN" and it had "removed 49 Facebook accounts, 69 Pages and 85 Instagram accounts for engaging in foreign interference." It added that "This network was in early stages of audience building and was operated by local nationals, witting and unwitting, in Ghana and Nigeria on behalf of individuals in Russia. It targeted primarily the United States."
Facebook says that about 13,200 Facebook accounts followed one or more of the Ghana accounts and around 263,200 people followed one or more of Instagram accounts, about 65% of whom were in the US.
Twitter told CNN that it had removed 71 accounts that had 68,000 followers. "Most were tweeting in English and presented themselves as based in the United States," it said in a statement. "The accounts — operating out of Ghana and Nigeria and which we can reliably associate with Russia — attempted to sow discord by engaging in conversations about social issues, like race and civil rights."
Apparently, Facebook and Twitter had already launched investigations into some of the troll accounts before being notified by the CNN. It was found that the group had expanded its activities to Nigeria, and was beginning to advertise positions in the U.S. CNN found job postings for misinformation shops in Nigeria and even Charleston, South Carolina. They also found last summer that Russia had begun to develop an influence operation in the Central African Republic.
The report reveals a growing trend of bad actors relying on the vulnerable population in Africa to engineer misinformation campaigns. In October, Facebook said it got rid of Russian misinformation campaigns that were targeting people in eight African countries.
The holding place for these operations was in a compound near the Ghanaian capital, Accra. It was rented by a small nonprofit group that called itself Eliminating Barriers for the Liberation of Africa (EBLA). Facebook's intelligence implies that EBLA was run by a Ghanian man living in Russia in conjunction with the Kremlin.