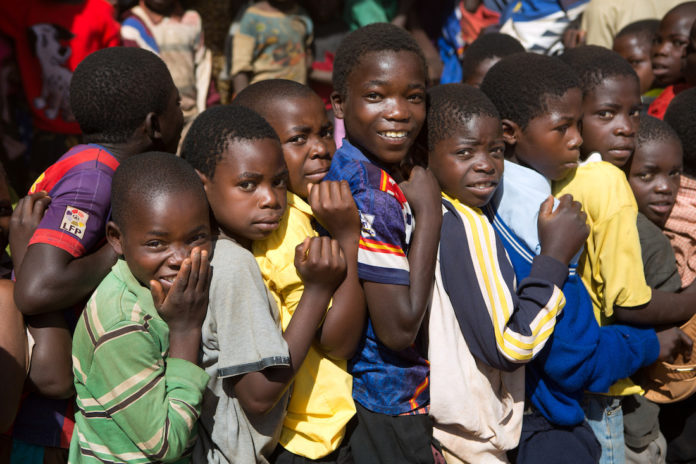 President of Zimbabwe, Emerson Mnangagwa, has blamed US sanctions for Zimbabwe's economic crisis
A Zimbabwean billionaire, Strive Masiyiwa, has decided to solely supplement the salary of doctors in his country in order to end the dire health situations arising from an undertaken strike.
Health practitioners in Zimbabwe , have since September last year, gone on a strike in protest of poor salaries and worsening conditions of service. The government has been blamed for not being able to provide basic necessities such as syringes and gloves, and describe the country's healthcare situation as a "silent genocide." "Hospitals are incapacitated… Our hospitals are in dire need of basic equipment to investigate simple conditions and also the fact that the equipment is obsolete. There is no water in the wards," Tapiwa Mungofa, the general treasurer of the Zimbabwe Hospital Doctors Association(ZHDA) has said.
"The authorities are not saying anything about what is happening in the hospitals. But we all know that people are dying. They are dying … avoidable deaths that shouldn't happen when doctors are there," Mungofa added.
President of the country, Emerson Mnangagwa, has blamed US sanctions for Zimbabwe's economic crisis. The US imposed economic sanctions on former president Mugabe who is now deceased and 76 other high-ranking government officials, accusing them of undermining democracy. "The continued judgment setting of Utopian standards for Zimbabwe are callous, vindictive and should not be allowed to continue … enough is enough," were the words of the president at a rally sometime back. .
However, he later asked for patience from his country men, acknowledging that the country's economy was "dead."
"I'm aware of the pain being experienced by the poor and the marginalized. Getting the economy working again from being dead will require time, patience, unity of purpose and perseverance," Mnangagwa said. Zimbabwe's economic woes were once attributed to its former ruler, Robert Mugabe, who led the nation for nearly four decades, until 2017.
Mnangagwa's administration has had a hard time trying to stabilize the economy and curb hyperinflation. Zimbabwe has been hit by severe drought in parts of the country. The UN World Food Programme (WFP) warned that food supplies will run out in early 2020 unless urgent assistance is provided.
"As things stand, we will run out of food by end of February, coinciding with the peak of the hunger season when needs are at their highest," said Niels Balzer, the WFP's deputy country director in Zimbabwe. "Firm pledges are urgently needed as it can take up to three months for funding commitments to become food on people's tables."
The WFP announced earlier that $293 million was needed to provide 240,000 tonnes of aid to vulnerable communities in Zimbabwe. Its director, David Beasley, has appealed to the
international community to gather up funding to address the root causes of long-term hunger in Zimbabwe.
According to the UN, more than 2.2 million people in urban Zimbabwe and 5.5 million others in rural areas are at risk of starvation due to a drought in the last agriculture season and a prolonged dry spell.
Let us know your mind in the comment.