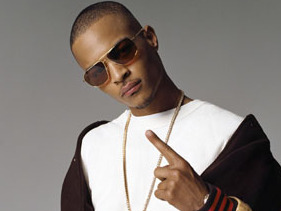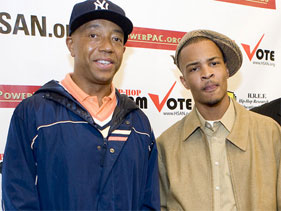 The ATL rapper from Atlanta with hip hop vet Russell Wendell Simmons to develop a new video game but Clifford Joseph Harris Jr., has made the venture a family business.
T.I. reveals his new business to create the VH1 holiday special, "Holiday Hustle" and this time he will be working with the family. On an interview with Thisis50.com, T.I. alongside his kids will be working with Russell Simmons on a new video game called "Green Rocks"
His son Domani Harris will help in coming up with the music for the video and Major will help develop the game's characters that will be done collectively. Also Russell Simmons happens to be the kid's uncle. T.I. was very appreciative to Russ and Natalia to have given them the opportunity and entrusting them to show their contribution and what they can do exactly. No further details were given from T.I. on the concept, characters or release date but it's an exciting project all the same. A while back T.I. had differed with Trinidad James$ statement about rap in Atlanta which he forms part of it and for his comments to be taken seriously he would need to further in his career.
Russell Wendell Simmons is an ambitious entrepreneur from New York left school to promote local musicians. He is behind the establishing of Def Jam Recordings with Rick Rubin that saw the rise of hip hop with the likes of LL Cool J first signings. Other ventures include, Phat farm clothing company, television shows, Management Company, a magazine and advertising agency. He has sold most of these ventures like his stakes in Def Jam Records to Universal Music Group and once he was named a Goodwill ambassador to fight war, poverty and HIV/AIDS.