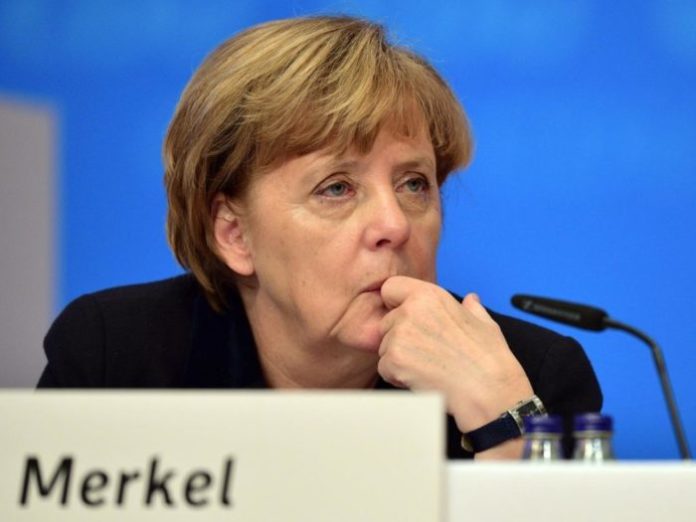 ANGELA MERKEL today reported arrangements to extradite 100,000 migrants who landed in Germany a year ago as she keeps on backtracking on her disputable open door refuge strategy.
The Chancellor Mrs Merkel said authorities would efficiently enhance the rate of constrained returns as she fights to capture a disturbing droop in her notoriety which has increased a surge in support for the far-right. Mrs Merkel, whose choice to give a first class reception to migrants from Africa and the Middle East terrifically backfired, has taken an undeniably extreme tone on migration as of late. Subsequently, in her hardest talk yet the German leader told MPs from her party this week: "The most imperative thing in the coming months is repatriation, repatriation and again, repatriation." The position denote an astounding U-turn from the once pro-refugee Chancellor, who has been broadly pilloried by pundits at home and abroad for her choice to toss open Germany's borders to a large number of migrants.
Her phenomenal change of heart has been provoked to a great extent by a progression of disastrous local election results for her Christian Democratic Union (CDU) party, which was trounced by the populist Alternative "für" Deutschland in both her home state and the capital Berlin. The party's drooping survey evaluations have started alert among her partners in both the CDU and its coalition accomplice, the Christian Social Union (CSU), with talk that senior authorities would attempt to expel her.
However, Mrs Merkel a week ago declared her goal to remain for a fourth term as leader of Germany, and now she is striking an inexorably against anti-immigrant tone as she endeavors to reestablish her battered notoriety in front of next harvest time's election. During a conference of conservative MPs in Neumünster yesterday evening, the Chancellor uncovered that she anticipates that 100,000 migrants will leave Germany this year, of which a third will be persuasively expelled.
What's more, utilizing an intense new type of voice, she cautioned neighborhood districts to deport all migrants whose refuge applications are rejected, utilizing power if fundamental.
She cautioned them: "If state governments decline to coercively expel migrants, then obviously everybody will state, 'I won't do this intentionally, in light of the fact that they won't do anything at any rate'.
Also, in a staggering U-turn on her open borders policy she included: "It can not be that all the young people from Afghanistan come to Germany."
Her talk this week is a long ways from the now scandalous encouraging cry of Wir Schaffen Das – 'we can do this' – which the beleaguered leader has now dropped subsequent to issuing an announcement skirting on an expression of remorse. It is assessed that nearly 215,000 transients have been denied the privilege to remain in Germany in the course of the most recent year and a half, most on the grounds that they originate from nations in eastern Europe and north Africa which are not attacked by war.
Mrs Merkel is presently demanding that assets must be focused on displaced people escaping war and turmoil who truly required support, and that open acknowledgment for refuge searchers must be maintained by expelling economic migrants attempting to mishandle the system.
'Merkel must go!' Protest in Dresden as Merkel arrives to celebrate German Unity Day