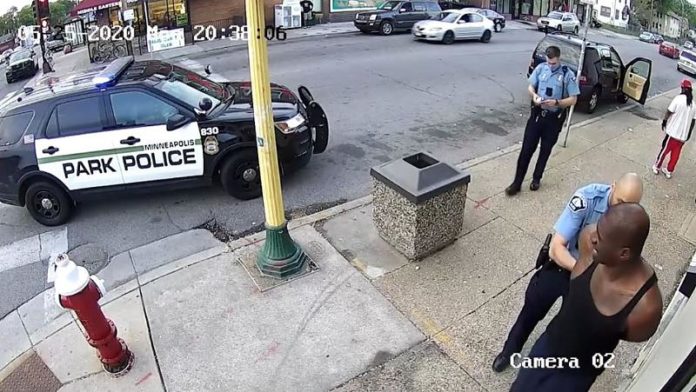 George Floyd died from asphyxiation, as a white police officer pressed George's neck down to the ground with his knee
For many, it seems the year 2020 has had a little difficulty settling in. From day one, the world mourned a great athlete, Britain exited from EU, and humanity lives from home in the middle of (another) pandemic. 2020 has been one major news item after the other. And for the last 3 days, another innocent death by the hands of American police officers rides the waves of unfortunate incidents.
Thousands of African – Americans have taken to the streets to riot the killing of yet another black life in the city of Minneapolis. George Floyd died from asphyxiation, as a white police officer Derek Chauvin pressed George neck down to the ground with his knee, continuing to do so as the deceased prompted him to his inability to breathe. Nearly nine minutes of George's discomfort later, he was dead.
Over 75 cities have witnessed protests in the face of an unjust society as not only was a man's life taken, but there seems to be a lack of action towards justice.
Even in the wake of peaceful protests, riots, looting and arson are being broadcasted online greatly as members of the African-Community fight for their respect amidst an ongoing pandemic, which has hugely affected the demographic.
We may have seen this before in the history books, African Americans side by side demanding the rights they worked and bled for. But what the men and women who marched for their rights didn't have then was the Internet.
Because of today's digital inclined world, people belonging to a cause are able to connect, but most importantly the reality of unjust systems is being exposed to a global audience.
Four hundred years later, history seems to be repeating for the African-American community, and both them and the rest of the world, are experiencing a 'first-hand' experience of events that were read about in history books.
The Internet has transformed from its root to a powerful tool or platform being used in the fight against institutions and the politics of the world. With the amount of information shared daily, the Internet has become more than a facilitator of "staying in touch with loved ones" to a weapon to shift the balance of power in play.
Of course the is not fully credited to this tool but for consideration, the Internet and the digital world as we know it has managed to shape and impact the development of the human race, being a facilitator to meeting basic human needs to the fight for survival of a race.