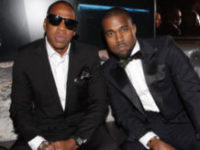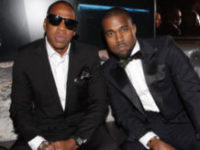 The album supposedly features 10 tracks and guest appearances from Beyonce and Bruno Mars. With the release of Jay-Z and Kanye West's joint record edging dangerously close
– we can't wait to check out what the RnB masterminds have come up with together…..
Jay-Z and Kanye West are currently recording their upcoming collaborative album Watch the Throne, but a rumored tracklist has already hit the net. According to DOTR (via RR), the LP supposedly includes 10 tracks and the sole guest appearances come from Beyonce and Bruno Mars.
Notably absent from the album are previously released street singles "H.A.M." and "That's My Bitch" featuring La Roux's Elly Jackson. Check the rumored tracklist below.
1. Lift Off (Feat. Beyonce & Bruno Mars)
2. Murder To Excellence
3. Illest Motherfucker Alive
4. Why I Love You So (Guilt Trip)
5. That Shit Crazy
6. Living So Italian
7. Who Gonna Stop Me
8. Whole Lifetime
9. We Are Young
10. Anthem