It seems Freddie Gibbs is following the foot steps of Kanye West. Both Gibbs and West are mocking Jesus with their songs and cover arts.
According to wikipedia, Blasphemy is the act of insulting or showing contempt or lack of reverence to a deity, to religious or holy persons or sacred things, or toward something considered sacred or inviolable.
Now looking at the album cover of Freddie Gibbs, even a three year old kid will know what it means.
Freddie Gibbs going up to Heaven just as the Lord Jesus Christ ascended to the Heavens. it is clearly a sign of blasphemy. The bible speaks against this and the question is, is blasphemy a new trend of the day?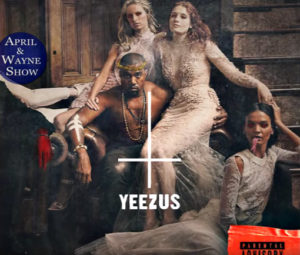 Kanye West has been mocking Jesus with his songs and videos several times.  One of his  album cover  "yeezus" with an upside down cross with a red hand representing satan himself and with a woman with red eye representing a demonic spirit. He further mocked Jesus crucifixion on the rolling stone's magazine. The same man went ahead to mock Jesus again on his "yeezus" tour.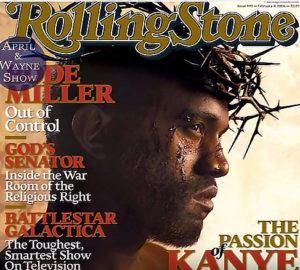 Blasphemy is an unforgivable sin and an unpardonable sin? According to the Holy Bible, every sin can be forgiven, no not blasphemy against the Holy Ghost. In Matthew 12:31 Jesus said; "Therefore I say to you, every sin and blasphemy will be forgiven men, but the blasphemy against the Holy Spirit will not be forgiven men."
God in three persons is the God (the Almighty) Jesus (The Son) and The Holy Spirit.
This means, if you blasphemy against one of these three, you are going against what Jesus said in Matthew 12:31.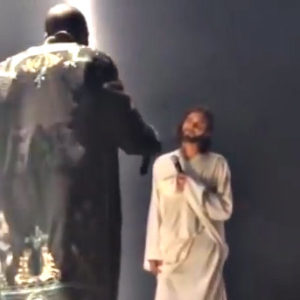 It is not too late for Freddie Gibbs and Kanye West to ask for forgiveness….as written in 1 John 1:9 "If we confess our sins, He is faithful and just to forgive us our sins and to cleanse us from all unrighteousness." In Ezekiel 33:11, God said "Say to them: 'As I live,' says the Lord God, 'I have no pleasure in the death of the wicked, but that the wicked turn from his way and live. Turn, turn from your evil ways! For why should you die, O house of Israel?". In 1 Timothy 1:13-15, Paul stated "Although I (Paul) was formerly a blasphemer, a persecutor, and an insolent man; but I obtained mercy because I did it ignorantly in unbelief. And the grace of our Lord was exceedingly abundant, with faith and love which are in Christ Jesus. This is a faithful saying and worthy of all acceptance, that Christ Jesus came into the world to save sinners, of whom I am chief."
Don't you think Freddie Gibbs needs to ask for forgiveness?
Do you think Kanye West is going over board?