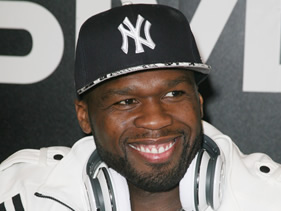 50 Cent makes light of Lil Wayne's aggravated responses in his infamous deposition clip.
Lil Wayne wasn't having it while in a deposition for a lawsuit, providing sarcastic answers to questions and vaguely threatening the lawyer by stating that "he can't save you in the real world."
During an interview with Booska-P (via HHNM), Fif mimics Weezy's responses, repeating what he said word-for-word before cracking a smile at the end of the clip.
The 25-minute interview also sees the G-Unit boss touching on possessing Gunplay's chain, liking Drake's music, making peace with Fat Joe and more.
Watch Share your comments!
MTV