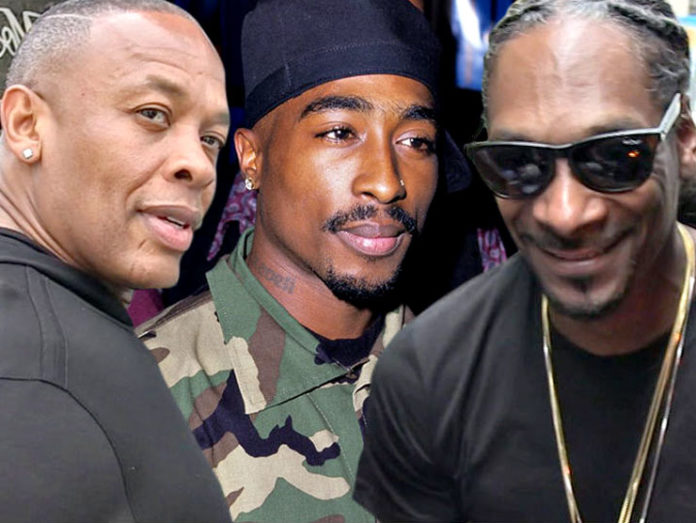 Snoop Dogg will induct his late companion Tupac Shakur into the Rock and Roll Hall of Fame on April 7 in Brooklyn, Rolling Stone reports.
Shakur is the 6th rapper following Run-D.M.C., Grandmaster Flash and the Furious Five, the Beastie Boys, Public Enemy and N.W.A into the history books.
TMZ has announced that Snoop and possibly Dr. Dre might perform a tribute to Shakur at the 2017 Rock Hall of fame ceremony, to be held at the Barclays Center.