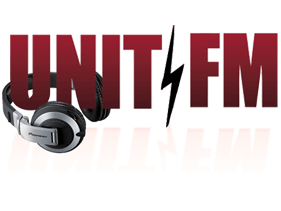 UNIT FM RADIO STATION IS LIVE
Despite the long awaiting, CEO of UMCC has announced that the new radio station called UNIT FM will go live on the 15th September 2014.
This announcement was made publicly to our journalist at a conference held at the UMCC office last week.
UNIT FM Worldwide is a sister organization of VIBES FM Hamburg. According to the UNIT FM CEO,
the station will broadcast all kind of music act ranging from mainstream, RnB, house, charts and different spoken kind of music ranging from German, French, Africa…etc
It was revealed back at the UMCC office that the character would be the primary radio station to stream all kind of music.
In addition, VIBES FM HAMBURG will work close to UNIT FM.
Up till 15th September, you can still have a preview on UNIT FM website!
Check UNIT FM WEBSITE at UNIT FM.COM or UNIT FM.DE
Charts Hit FM : Mainstream : Club : House – The Only Top Hits Radio Station : World News.