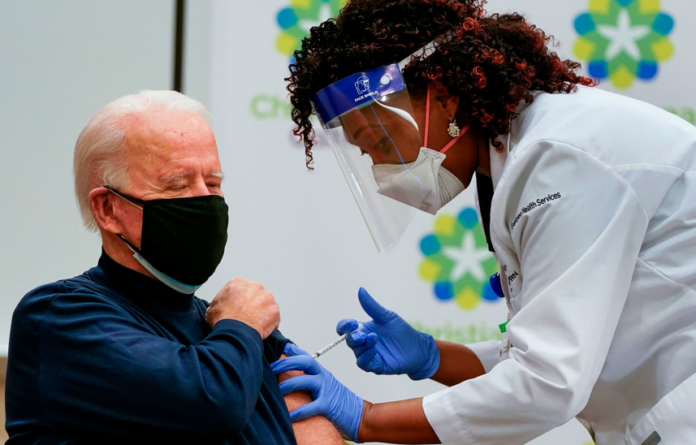 The Trump administration began with the president rattling the medical community with his overtures to Robert Kennedy Jr., one of the most prominent vaccine skeptics
It comes to a close with Trump vacillating: claiming credit for the delivery of the vaccines while trying to reassure those who are skeptical of the shots that he stands with them. Trump didn't hold any events as pharmaceutical companies began shipping their products, nor did he appear with any frontline healthcare workers as they received the first shots.
Vice President Mike Pence got the shot at the White House complex but Trump was not there. House Speaker Nancy Pelosi , Senate Majority Leader Mitch McConnell and other lawmakers also received shots as part of the effort to persuade Americans the vaccine is safe.Vice President-elect Kamala Harris plans to get her shot next week.
The president has not said when he will receive the vaccine or if he will do so publicly.
White House officials said the decision was complicated by the fact that Trump was hospitalized with COVID-19 in October and likely had a few months of natural immunity from his recovery. A Centers for Disease Control committee recommended that those who received the type of medical treatment that Trump did wait at least 90 days for a vaccination.
"I think there is an open question as to whether, ultimately, he will be one of the ones to take it on air," said a senior administration official. "And that's simply a function of whether that would actually serve the desired purpose, given the fact that he's a recovered patient."
Biden spent more time acknowledging the work the Trump White House had done to make the vaccine available than Trump himself did.
As he got his shot, Biden said, "the administration deserves some credit for getting this off the ground."