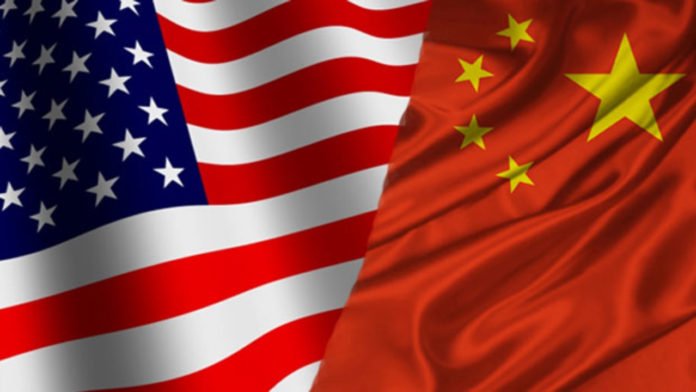 The US has revoked the visas of more than 1,000 Chinese students and researchers who have been deemed to be a security risk
This move comes after a proclamation made by President Donald Trump in May which was aimed at Chinese nationals suspected of having ties to the military. He said some of them had stolen data and intellectual property.
Close to 370,000 students from China enrolled at universities in the United States during 2018/2019. A state department spokeswoman described those declined a visa as "high-risk graduate students and research scholars." "We continue to welcome legitimate students and scholars from China who do not further the Chinese Communist Party's goals of military dominance," the spokeswoman said.
The proclamation made by President Trump in May accused China of being involved in a "wide-ranging and heavily resourced campaign to acquire sensitive United States technologies and intellectual property" and said it was using some students "to operate as non-traditional collectors of intellectual property".
Some Chinese students in the US say they are facing increased hostility and suspicion on university campuses, and their reasons for studying being questioned.
As at 5th of September, Washington started to screen Chinese students at airports for technology theft. When Boston Logan International Airport's announcement asked Keith Zhang(not his real name) to come to the boarding desk, he thought it was a regular boarding check. But when he saw two armed American officers expecting him there, he felt so disturbed.
"They questioned me under the premise that I was here to steal technology." Zhang, a 26-year-old PhD student from China, was a visiting researcher at Brown University's department of psychological sciences for a year. He had not planned to spend his last two hours on US soil being interrogated about his potential ties with the Chinese Communist Party.
As the US increases its scrutiny of Chinese nationals over espionage concerns, screening selected departing Chinese students and researchers appears to be the new Washington measure to counter economic espionage. Some of the students' had their electronic devices taken away for further examination and not returned for weeks.
Zhang describes the screening as "pure harassment". "If I were to steal any data or intellectual property, I could send it through cloud storage. Taking away my laptop and phone for examination does nothing more than harassment," Zhang says. China's foreign ministry accuses Washington of "abusing" the judicial power to interrogate and arrest Chinese students in the US "under fabricated allegations".

However, a series of indictments against Chinese researchers suggest the suspicions of US authorities have some grounds.
In August, Haizhou Hu, a 34-year-old Chinese visiting scholar at the University of Virginia, was arrested when he attempted to board a flight to China at Chicago O'Hare International Airport. The Department of Justice said "a routine screening" exposed that his laptop contained research-related software code, that which he was not authorised to possess. The code had military applications, according to a federal indictment.

In another case, the US recently captured multiple Chinese researchers who are accused of concealing their ties with the Chinese military in visa applications. A scientist had allegedly fled to China's consulate in San Francisco, before she was arrested. Another Chinese researcher threw away a damaged hard drive and was later charged with destroying evidence to obstruct an FBI investigation.
US Assistant Secretary of State David Stilwell says that, for students who come to the US with the intent of learning, America's doors are "wide open, but if you are here masquerading as students," he says, "we have to defend ourselves."