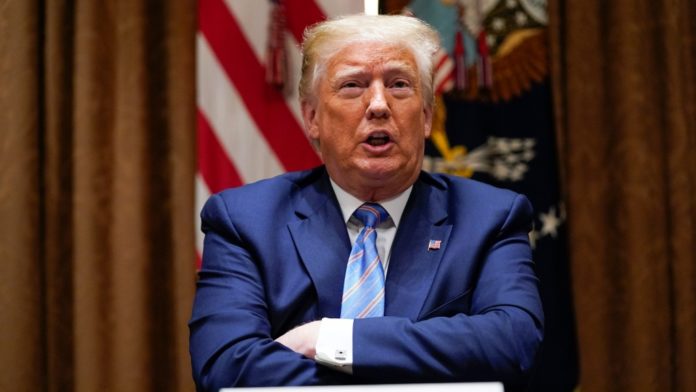 Trump's Negative Aura Seems To Know No Bounds
Ever since his appointment as President of the United States of America, Donald Trump has rubbed a lot of people the wrong way. On camera, off camera and even on social media, the list is endless – from supermodels from his playboy billionaire days to politicians. President Trump's negative aura seems to know no bounds. 
Week by week, one is likely to read a news headline that covers the American President's actions or inaction. So you may not have been shocked to find out that the Islamic nation of Iran has issued an arrest warrant for President Trump in relation to the death of Qasem Soleimani. 
WHAT HAPPENED?
Earlier in the year, on January 3rd, Qasem Soleimani, a top General in Iran and also a commander of an Islamic Revolutionary group was killed in Iraq by an air strike, ordered by President Trump. Tensions heightened between the two states which have been at loggerheads since the US pulled out of a nuclear deal which was being observed between Iran and world powers. 
Events following this attack on Iran sparked up questions of a possible war breaking out between to two nations. The worldwide spread of COVID-19 in the following months may have overshadowed the tensions between America and the Middle East, but they were never forgotten. 
WHAT HAPPENS NOW?
Iran has also issued the arrest warrant for thirty five other individuals related to the killing but of course none of them are as high profile as the infamous President of the United States. 
US Special Representative for Iran, Brian Hook believes this to be a "political stunt" to not be taken seriously, Iran has reached out to Interpol for assistance in bringing the President and others face to face with judgment for the crimes against the state. 
Interpol however, in an emailed statement declared that it will be unable to intervene in activities of a "political, military, or religious or racial character." Trump will be viable for prosecution when his term in office is over. 
There has hardly been a Presidency in the history of America and perhaps our world today, that has been as problematic as Trump's. So much so that on December 18th, 2019, he became the third president in US history to undergo trial after being impeached. Although it didn't end in him being removed from office as many Democrats would have preferred, it was significant that a president was facing such a trial. 
Safe to say, there are a lot of groups, organizations and everyday people who will breathe a huge sigh of relief when he steps down from office. And it's not too far-fetched to state that these groups and even Iran will not be pleased at the thought of Trump winning a second term in office.