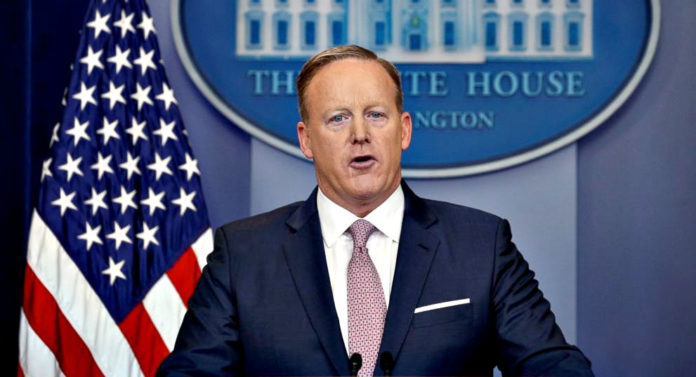 The White House has declined to condemn a white supremacist accused of murdering a 66-year-old black man. James Harris Jackson, 28, stabbed Timothy Caughman, 66-year-old man in a form of terrorism.
According to the neighbours, Timothy was a courteous fellow and a decent neighbour, was gathering bottles for recycling a week ago when he was assaulted from behind with a sword.
He started bleeding and made his way to the nearest police station and later died at a hospital.
When the White House was questioned about the crime, White House press secretary Sean Spicer stated: "I am not going to reference a particular case before the DOJ at this moment."
He further stated: "The President has perceived that we have to unite the nation. He needs to join this nation. He needs to unite individuals."
Mr Spicer went ahead to state that he has not got all the details of the incident and wouldn't like to make any particular statement.
Jackson, a previous armed force veteran, said the assault was a "practice run" for a bigger assault and told the New York Daily News he was determined to prevent interracial relationships.
He said he would rather have executed a "young thug" or a well established black man with blondes."
Jackson was accused of murder as an act of terrorism and murder as a demonstration hate crime.
During the court session on Monday, Jackson did not talk and his lawyer refused to make comments. He faces life in jail without parole.
Donald Trump was reminded to openly condemn Jackson after the president tweeted his sympathies to a US traveler who was murdered in the London terror attacks.
Someone tweeted the following to Trump "A man named Timothy Caughman was killed on Monday in NYC by a white supremacist in a terrorist attack. Maybe send condolences to his family".