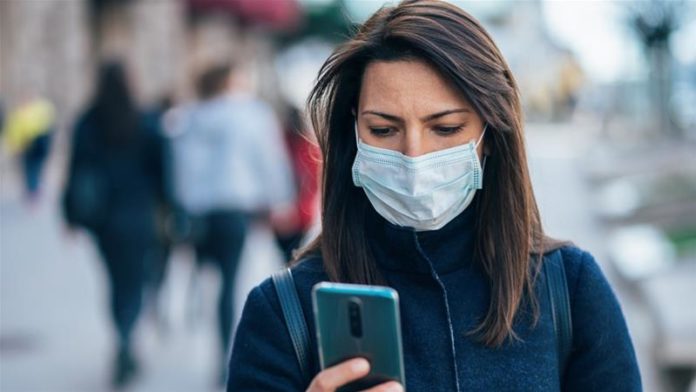 Protesters marched on the State Capitol in Texas, holding signs that proclaimed that masks are equal to "medical tyranny."
President Trump mocked former Vice President Joseph R. Biden Jr. for putting on a mask and has rarely been seen in one himself. Though there are some conservatives and libertarians who have made opposition to masks a political cause, Republican governors and others in their party are suddenly trying to communicate a different message as the pandemic has hit hard in their home states, ending any notion that the coronavirus is not a real menace.
Vice President Mike Pence has suddenly begun regularly wearing and recommending the mask. Gov. Doug Ducey of Arizona, facing an uncontrolled outbreak of the coronavirus in his state, made a plea this week: "Arm yourself with a mask." Also Representative Liz Cheney of Wyoming tweeted a photograph of her father, the former vice president, wearing a fleece vest, cowboy hat and pale blue surgical mask covering his face. "Dick Cheney says WEAR A MASK," she wrote, adding the hashtag "#realmenwearmasks."
On Tuesday, Senator Lamar Alexander of Tennessee, the Republican chairman of the Senate Health Committee, appealed to the president himself: Wear a mask, Mr. Alexander implored, and end a dangerous partisan divide over the practice, with some Republicans shunning masks because Mr. Trump has declined to wear them. "The stakes are too high," Mr. Alexander said at a hearing, "for this political debate about pro-Trump, anti-Trump to continue."
The sudden overtures have followed a surge in coronavirus outbreaks in several states, a spike in hospitalizations among younger people and a growing realization that the virus is once again out of control. But unlike in the earliest months of the pandemic, some of the hardest-hit areas are in the South and West.
The new entreaties follow months of misinformation, debate and confusion about the question of wearing a mask. Early when the pandemic started, government officials directed Americans not to buy or wear masks. In April, they revised that guidance, advising that cloth face coverings were recommended.
"Aristotle always said, a long time ago, that when you put a message on a blank slate, that first message is critical," Dr. Robert Redfield, the director of the Centers for Disease Control and Prevention, said in an interview on Tuesday. "When you want to re-channel a message, it's always a problem."
State and local officials have carved out their own rules along the way, making masks mandatory in some places and a mere suggestion in others. Resistance to wearing masks began with Mr. Trump, who, as the C.D.C. urged Americans to wear face coverings, stressed that the measure was voluntary, and said, "I don't think I'm going to be doing it."
The president has continued to resist wearing a mask and views it as a "personal choice," his spokeswoman said on Monday, a stance that has led many of his supporters to refuse to wear one, even in cities and businesses where they are required. Mr. Trump has repeatedly downplayed the severity and danger of the virus, and some of his followers have responded with similar doubts.
On Wednesday, Mr. Trump seemed to change his position amid the shifting public messages from Republicans. "I'm all for masks. I think masks are good," he said in an interview.
"The problem there is that the issue has become a political issue and people have lost sight of the fact that the enemy is the virus," said Dr. David Persse, the health authority at the Houston Health Department. "People have decided that the enemy is some sort of a political agenda."
Initially, many Republicans had followed Mr. Trump's lead. But the recent chorus of encouragement on mask-wearing has come from all directions: on the Senate floor and on social media, from Republicans who are no longer in office and from those whose states are experiencing an alarming uptick in coronavirus cases.
On Monday, Gov. Brian Kemp of Georgia posted a selfie wearing a mask decorated with the University of Georgia's bulldog mascot. "Wear your mask, Georgia — and go Dawgs!" he wrote.
Senator Mitch McConnell of Kentucky, who regularly wears a mask in public, said in Washington this week that there must be "no stigma" about wearing masks. "Wearing simple face coverings is not about protecting ourselves, it is about protecting everyone we encounter," he said. "It's time to stand up to the mask naysayers who speak loudly but act irresponsibly," he said in a statement last week.
They have echoed messages from some other Republicans, including Gov. Larry Hogan of Maryland and Gov. Mike DeWine of Ohio, who routinely wear them and urge their constituents to do the same. Democratic officials have overwhelmingly endorsed face masks, arguing for months that they are a valuable tool in slowing the spread of the virus, particularly indoors and in crowded places where social distancing is impossible.