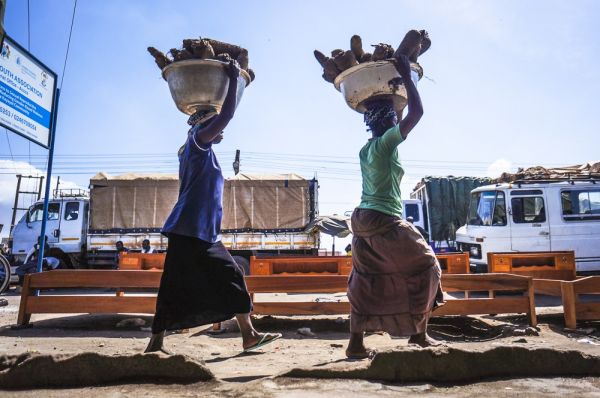 Empowering Kayaye (head porters) with skills: A Major Step towards Reintegration of Migrant Returnees
Young girls between the ages of 14 and 20 migrate every day from the rural areas of northern Ghana to the urban centres of the south to work as gatekeepers, popularly known as "Kayaye". They are found mainly in Accra, Kumasi and Takoradi, where they work in markets or on the streets, as informal petty traders, household helpers to traders and in other menial jobs.
In the process, these girls are confronted with the worst aspects of urban life: The locals exploit them as cheap labour and stigmatise them at the same time. The real goal of these migrants is to work for money and return to their communities.
However, the poor economic situation and harsh conditions in their home countries discourage them from returning and reintegrating into their communities. GBC Northern Region Correspondent Joyce Kantam Kolamong explores how providing vocational skills to young people can be an important step in reintegrating returning migrants and combating North-South migration.
Listen to GBC's live podcast: